Carpentry
Greetings from Black & Gold Period Property Renovation, your go-to source for all your period-property carpentry needs. We take delight in restoring your old properties into priceless jewels using our knowledge and commitment to excellence. Our 20+ years of renovation experience, with a focus on period houses, ensures that every work is executed to your exact specifications.
Our team is aware of the distinct appeal and character of historic homes. Our team of skilled craftsmen is well-versed in the intricate details and architectural elements that make these homes truly exceptional. From Georgian townhouses to Victorian mansions, we have the expertise to handle all aspects of carpentry, restoration, and preservation in line with the historical integrity of your property.
Based in Debenham, Suffolk, we are happy to offer these services throughout the surrounding area including Debenham, Framlingham, Woodbridge, Dedham, Bury St Edmunds and Stowmarket.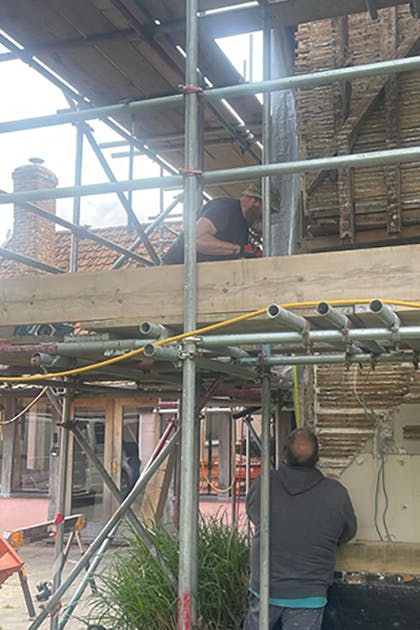 Why Choose Us?
Trust and Reliability: We are proud to be listed on TrustATrader, having met their high standards. This certification provides you with the assurance that you are in safe hands when you choose our services. Our major priorities are your happiness and peace of mind.
Extensive Experience: We provide a wealth of knowledge and skill to every project because of our over 20 years of experience renovating historical properties. Our crew has completed a variety of carpentry tasks with success, from little fixes to extensive restorations.
Attention to Detail: We pay close attention to detail in all of our work since we recognise how distinctive each historical property is. Every part of our carpentry services, from elaborate mouldings and bespoke joinery to restoring original features, is done to the highest standard.
Customised Solutions: We are aware that every customer has unique needs and preferences. In order to fully grasp your vision and customise our services accordingly, our staff works directly with you. Whether you want to construct custom furniture or restore original woodwork, we have the knowledge and experience to make your dreams a reality.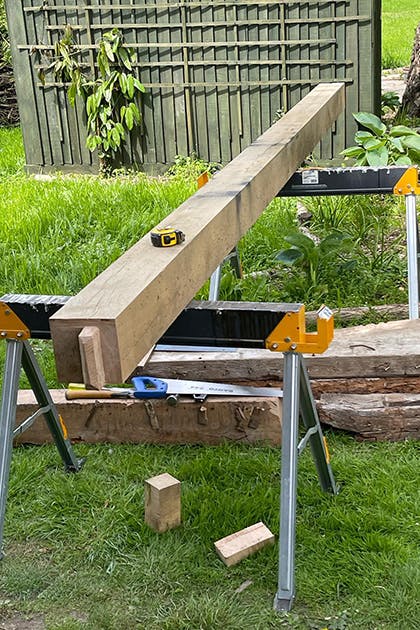 Our Carpentry Services
Restoration & Repair: Period woodwork, such as doors, windows, staircases, and mouldings, is our area of expertise. To ensure a smooth connection with the existing structure, our artisans painstakingly restore any missing or damaged components in accordance with the original design.
Bespoke Joinery: Enhance the beauty and functionality of your period property with our bespoke joinery services. We design one-of-a-kind pieces that seamlessly complement the architectural style of your property, ranging from specialised cabinets and bookcases to elaborate wood panelling and cornices.
Flooring and Decking: To add to the elegance and authenticity of your property, our professional carpenters can install or restore wooden flooring that is appropriate for the time period. Additionally, we provide decking options that effortlessly combine outdoor areas with the appeal of your historic home.
Kitchen and Bathroom Fittings: Transform your period kitchen or bathroom into a space that combines modern convenience with timeless charm. Our staff can create bespoke shelves, cabinetry, and fixtures that enhance the special features of your home.
Get in touch with Black & Gold Property Renovation
Black & Gold is the company you can rely on for carpentry services for historical properties. We are committed to preserving the historical significance of your home and boosting its aesthetic appeal and use. Contact us right away to discuss your project and let us help you with the restoration of your historic property.